TO REQUEST A RESERVATION:

Please email Holly at fivebearscabin@gmail.com

You can also find Five Bears Cabin on the following sites:
Recommended!  This is our regional listing site exclusively for Arnold Vacation Rental Homeowners who accept direct bookings and are committed to renting responsibly.  If you are looking for something different than Five Bears Cabin, or if Five Bears Cabin is unavailable, please check here for other great vacation homes in Arnold.  Listings on StayInArnold.com will link you directly to the property's owners and managers.
And to book vacation homes directly when traveling outside of Arnold, please visit StayInVH.com.  Save money, travel more!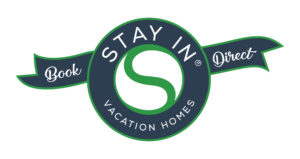 Houfy
Recommended!  (NO SERVICE FEES, and you will discover an excellent alternative to VRBO and Airbnb.)
https://www.houfy.com/lodging/five-bears-cabin/3177?guests=1
VRBO / HomeAway
NOT recommended.  (Owners and guests both pay additional, unnecessary Service Fees, driving up the cost of travel.)
Airbnb

NOT recommended.  (Owners and guests both pay additional, unnecessary Service Fees, driving up the cost of travel.)